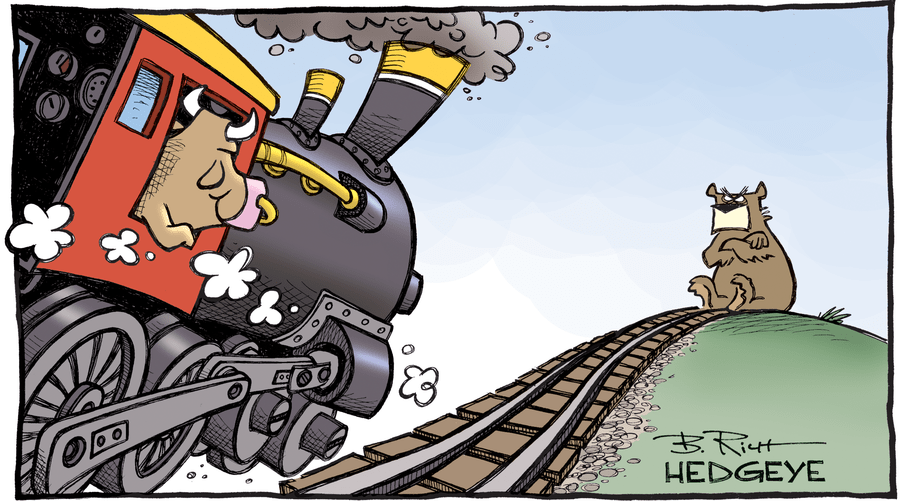 ✅ The markets continue to grind higher … and we continue to make money. We banked a 50% return on our last TER Call today. Our members also booked profits in stocks such as MDR Short and CERN Long. Two of our trade ideas worked out well today – TRU and MA up $1.20 and $1.63 respectively.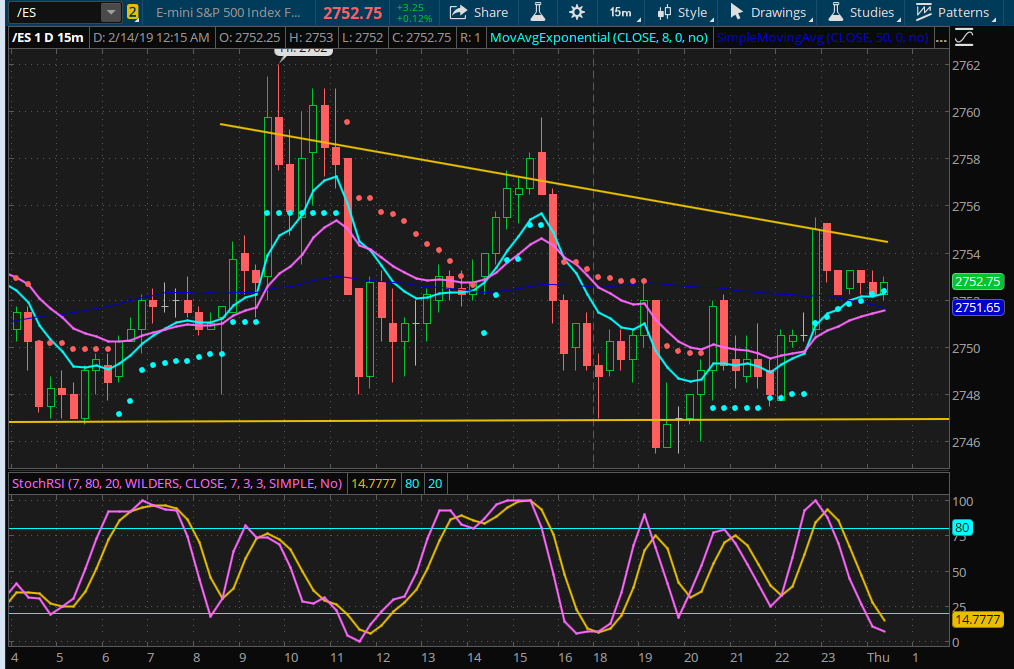 The T2122 4 Week New High / New Low Ratio chart shows the breadth of the market where the number of stocks making new monthly Highs outnumber those making monthly Lows by nearly 9.5 to 1 (see chart below). This indicator warns us to be careful of a pullback at any time.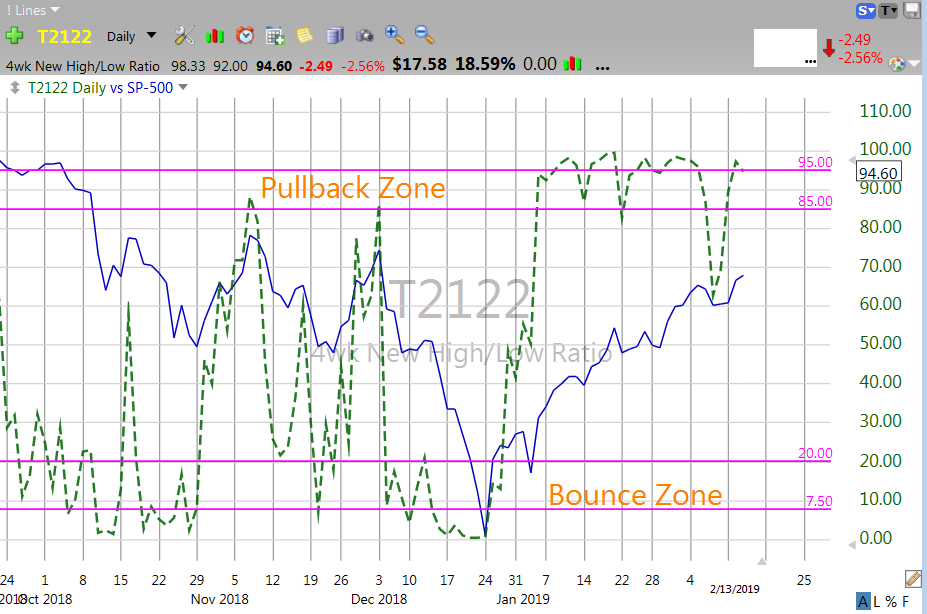 ✅ We will continue to focus on earnings stocks and those that are "on their own page". We are in the last few weeks of Earnings season, but we have several important companies reporting over the next couple of days including: CSCO, CYBR, IMMU, KO, MGM, NTAP, AMAT, BIDU, DE, NVDA and PEP.
Membership and 30-Day Trial 👉 Click here for more information
Notable Earnings 2/14/2019:
AEE, AER, AIG, AMGP, AZN, BAM, BLMN, BWA, CCEP, CF, CME, CSCO, CTL, CYBR, DGX, DUK, DVA, EFX, EQT, FNF, FOSL, GOOS, HCP, HPP, IMMU, INCY, IQV, IRM, KO, MGM, MGP, MLCO, NTAP, OII, PBF, PPC, PPL, PS, PXD, REG, REZI, SIX, STNG, TLRY, TPX, TRP, TRU, VMC, VNDA, WM, WMB, YELP, YETI, ZTS
✅ Thursday's Long watchlist includes: TRU, SKX, WHR, MA, EFX, LULU, CSCO
✅ Thursday's Short watchlist includes:  FEYE, DISH, CNO, TWLO, TECK
DISCLAIMER: Investing/ Trading involves significant financial risk and is not suitable for everyone. No communication from us should be considered as financial or trading advice. All information provided by it and Run Candlesticks Inc, its affiliates or representatives is intended for educational purposes only. You are advised to test any new approach before implementing it. Past performance does not guarantee future results. Terms of Service