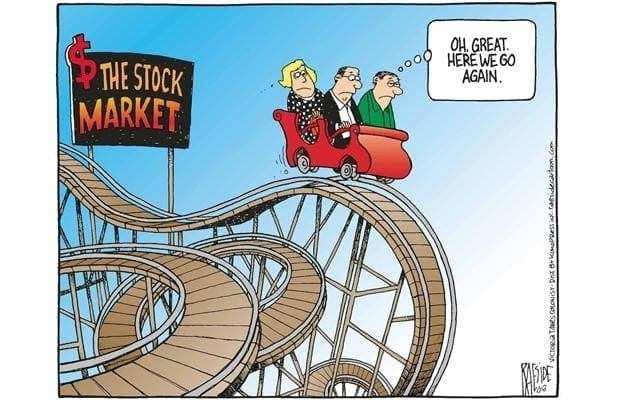 ✅ Today the markets gave traders a ride on a roller coaster ending the day basically where we were at 3 PM ET on Tuesday (see the SPX 15 minute chart below). This price action meant that only stocks that were "marching to the beat of their own drums" made any significant gains.
✅ GRMN was one of those and we made $200 on only 200 shares in just over 90 seconds!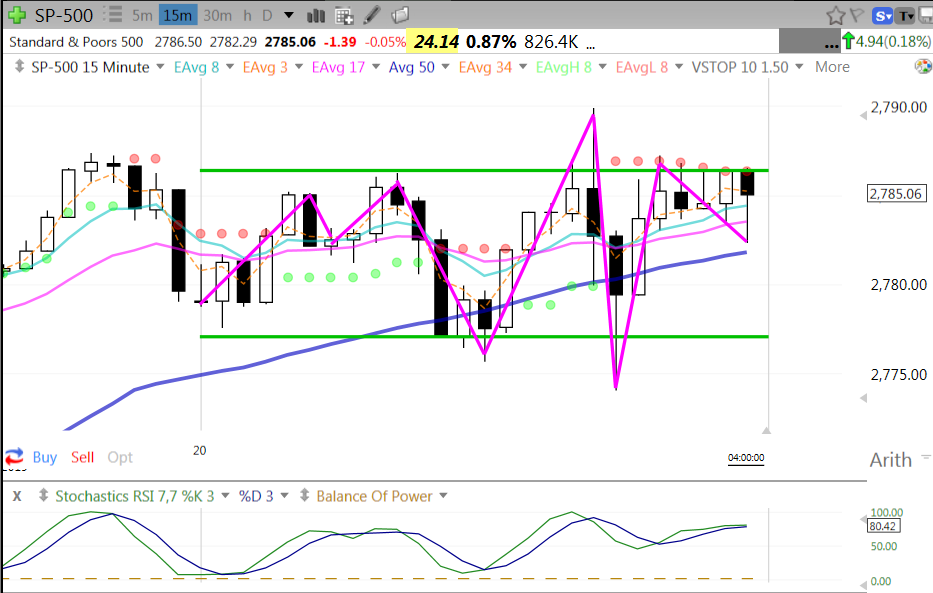 ✅ The S&P futures remain in a very vulnerable position approaching a major Resistance level with the StochasticRSI looking as if it wants to roll over (see the chart below).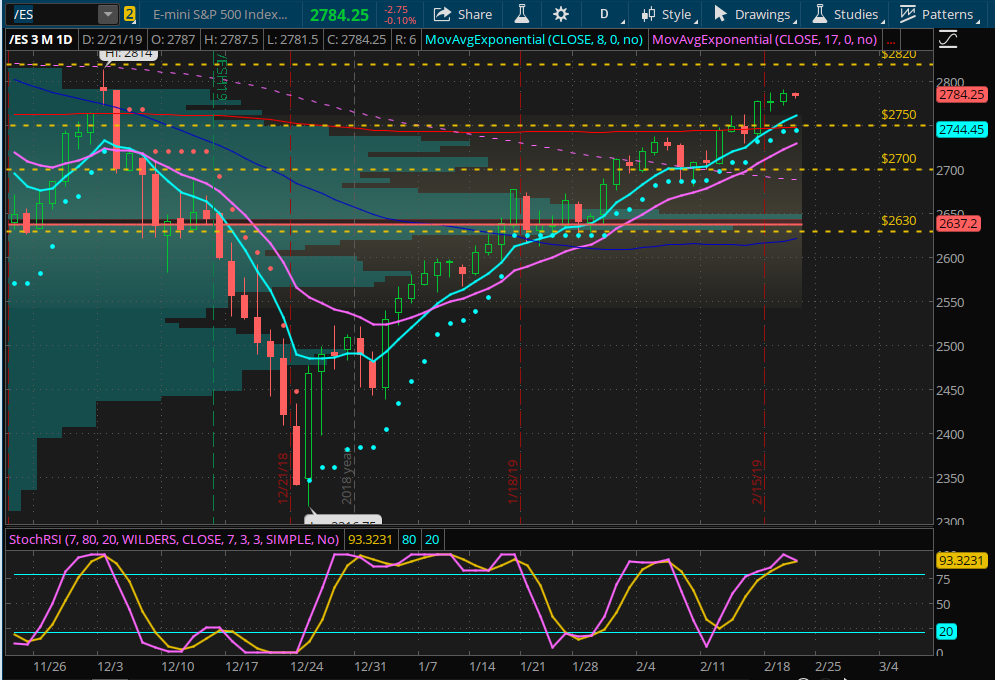 ✅ Among the major stocks that report earnings on Thursday or Friday are A, CAKE, CAR, NTES, NUVA, SGMS, AN, BIDU, BMRN, COG, FLR, FSLR, INTU, KHC and ROKU.
Membership and 30-Day Trial 👉 Click here for more information
Notable Earnings 2/21/2019:
A, ALB, ATH, BG, BRC, CAKE, CAR, CBLK, CJ, CONE, CPRT, DLPH, DPZ, ES, EVTC, EXR, FLS, FND, FTI, GDDY, HRL, NCLH, NEM, NTES, NUVA, O, OGE, PWR, SEDG, SFM, SGMS, SHLX, SM, SNPS, SRC, STOR, XEC
✅ In addition, the economic calendar is heavily loaded on Thursday.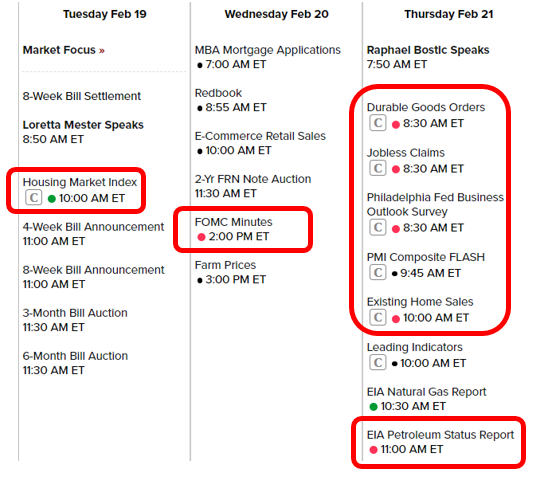 ✅ Stocks to Watch on Thursday include:  CLF, NTR, COTY, MRO, I, DVN, WTW, TECK, STLD, MAR, MOS, JEC, MO, HUN, SJM, SEE, AAPL, ANET, MGNX, JELD, CGNX
✅ The T2122 indicator remains in an extremely overbought condition; however, we can stay there for some time with only minor pullbacks.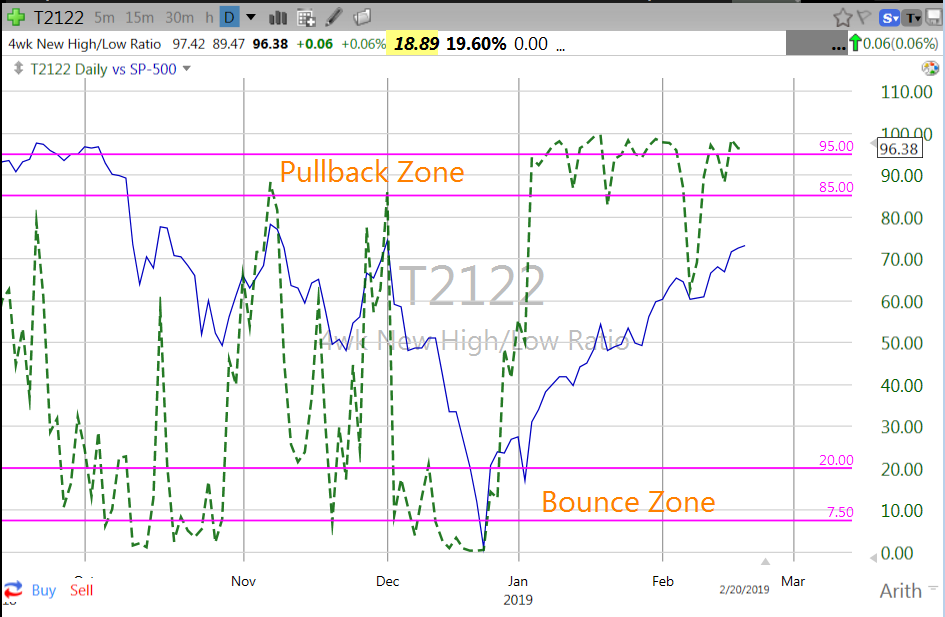 DISCLAIMER: Investing/ Trading involves significant financial risk and is not suitable for everyone. No communication from us should be considered as financial or trading advice. All information provided by it and Run Candlesticks Inc, its affiliates or representatives is intended for educational purposes only. You are advised to test any new approach before implementing it. Past performance does not guarantee future results. Terms of Service